10 May 2019
You Are What You Eat - how marketers can use recipes to target consumers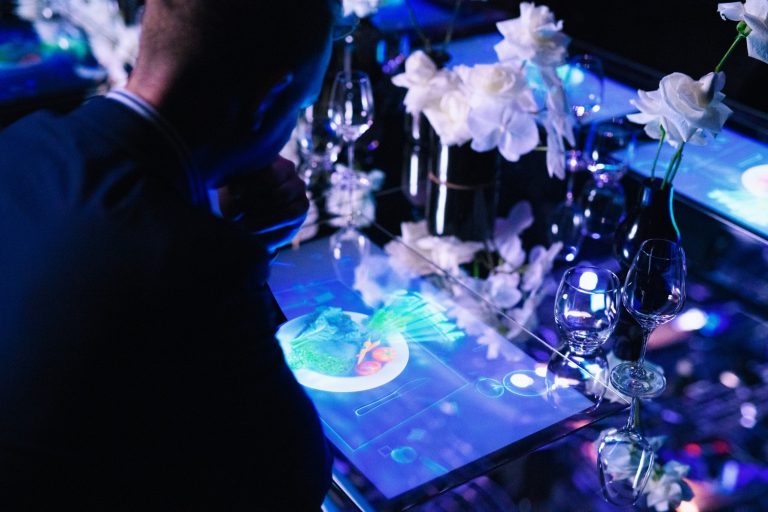 For the first time, advertisers are now able to leverage millions of recipe data points to reach the perfect customer. News Corp Australia's Fiona Nilsson explains why the breakthrough is such an advantage.
On the surface, the recipe pages of News Corp Australia's food brands – Taste, delicious, Best Recipes and Kidspot Kitchen – are a simple collection of ingredients and instructions. But in 2019, they're now also data-driven powerhouses, with millions of unique data points for marketers to tap into. Everything from meal occasion to difficulty level and micro-nutrient data has been analysed, as well as all that food and drink.
The intention of doing this was twofold: firstly, to help improve the user experience for consumers searching for inspiration; and secondly, to provide even more detailed targeting opportunities for advertisers. "As far as we know," says Fiona Nilsson, News Corp Australia's lifestyle director, "we're the only ones who have attempted this on such a scale."
It was certainly a labour of love. The Food Corp team had to parse out each ingredient and register it as its own data point, which was followed by tagging each recipe right down to an ingredient level. "The data not only allows us to create targeted content solutions for advertisers but to add personalisation for consumers," says Nilsson.
For example, News was recently asked to promote a lactose-free milk product. Firstly, the team was able to target all recipes that contained milk and contextually advertise a lactose-free alternative. Then, they collated all dairy-free recipes into a collection that was sponsored by the client, thereby actively targeting consumers interested in reducing their lactose intake.
The data has also allowed for the creation of the Coles pricing module, which sits on more than 50,000 recipes and matches two ingredients with specials and featured products. The module pulls in live pricing based on the user's location, as well as product images and features.
Food Corp's data and targeting journey has led to Food Connect – which taps into over 250 food segments – reaching 3.25 million Australians. Segments include 2.5 million grocery buyers, 1.5 million who regularly dine out, 500,000 seafood lovers and almost half a million who are obsessed with Christmas entertaining.
Then there's Recipe Rebrand, another advertiser solution announced at this year's Come Together event, which allows food brands to insert themselves into more than 100,000 recipes across the network. Nilsson explains that Recipe Rebrand is actually seen by consumers as a service, because it removes one step in the decision-making process. "We can integrate our clients in a very natural way," says Nilsson, "Anything that gives a brand an advantage is going to cut through, and Recipe Rebrand does that."
Food trends are the perfect amalgamation of content and data, something the Food Corp team is constantly analysing from both an editorial and commercial perspective. "We have a huge focus at Food Corp on consumer research and insight, and we regularly shape and evolve our offering based on this."
Click to play: highlights of News Corp's Come Together 2019 journeys
News Corp Australia also uses ChartBeat, a content analytics and insights tool, to assess what's trending. At the start of each day, the team discuss what the data is saying and how they're planning on responding to it. "Everyone in the team contributes," explains Nilsson, "so it's not just the people who are specifically involved in the website. We're all being driven by those digital trends, but we're then putting an editorial lens over it."
The spirit of collaboration was a theme at this year's Come Together. Digital Kitchen, for instance, brings together all Food Corp's brands – Taste, delicious, Best Recipes and Kidspot Kitchen – to offer category-exclusive partnerships and integration across brands. This means that – while teams already collaborate across brands in-house – the same flexibility can be provided to advertisers, too.
Food Corp's data and in-depth knowledge of trends are similarly offered to its advertising partners, who use it to inform their own marketing efforts. "For our big partners, we've created a dashboard where they can assess live at what's trending and working," says Nilsson. "For all of our clients, we share data with them regularly, and we will offer deep dives and bespoke data requests."
The data not only helps brands create content and campaigns, but also things like new product development, and producing new flavour profiles. This is made even easier thanks to insights such as the Food Corp Seasonal Trend Forecast, where the team uses its wide-ranging data sets and editorial know-how to predict the food trends for the upcoming season.
A complete data restructure is a mammoth task, and one most marketers would instead put off for another day. But while Nilsson admits the project was painful at times, the creative advertiser solutions made it worth the effort.
"We knew that by turning our content into incredible data, and structuring our data the way that we've done, there would be so many amazing things we could do."
To find out more about advertising and marketing opportunities with Food Corp, go to www.newscorpaustralia.com/food-is-life
Ref: Mumbrella