This article was written for M+AD by Chemisty Interaction director Mike Larmer: For most progressive brands, content marketing has come of age with CMOs – and it now needs to pay its way, just like any other channel.
2016 research conducted by the US-based Content Marketing Institute identified that 63% of marketers using content believed they were more successful at it, compared with only 30% who felt that way in 2015.
This means the economics and craft of content marketing have moved on exponentially and CMOs require their content marketing to have a strategic purpose within their businesses and channel usage.
Content marketing can be a lower cost means of driving better quality leads time and again, we see here at Chemistry that content marketing can attract new business leads at a lower cost.
Our client helloworld has seen the application of customer-created content increase response by a staggering 120%.
More focus is needed on content promotion than content creation
The bigger challenge in 2017 will not be in the creation of content, but how it will be distributed and what the objective is. A brand's media planning approach needs to understand that earned media often brings in better-quality enquiries than paid for media.
This power shift to non-commission bearing media channels requires a much more balanced approach to channel planning and a different set of performance metrics. It also means a more joined-up strategic approach, with media owners requiring closer collaboration with editorial functions than media sales.
helloworld has been quick to recognise this with its content partnership with TVNZ. It has created a series of cruise travel programmes that fuse advice about cruising with unique offers in a TV magazine style format. Not unsurprisingly, helloworld had its best cruise sales volume in the last quarter of 2016.
Content creation needs to be structured around its messaging objectives to be effective
The art and science of great content has to be aligned with the target persona and how he or she relates to the product or service in question. The purpose and format of the content piece is crucial too. For example a video case study, an authoritative white paper penned by a social influencer, or an infographic, each require quite different creative skill sets and each story needs to meet the needs of the receiver.
Sovereign Insurance has seen an 85% improvement in weekly sales enquiries since it launched its persona-driven lead nurture portal. This personalises content according to each visitor's persona, enabling Sovereign to frame its product portfolio appropriately and address different pain points through the UX journey.
---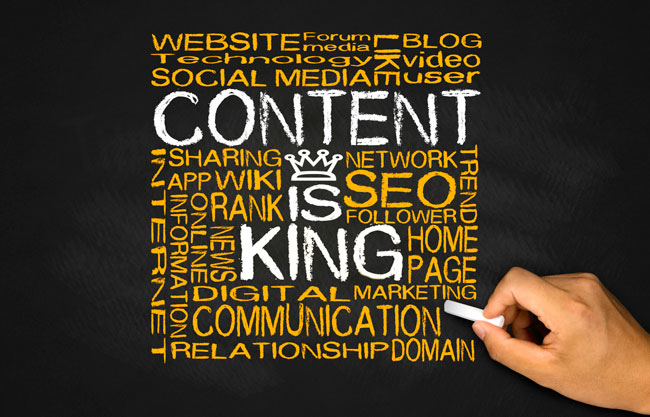 Video is the future of content marketing
It's a fact that dwell time on a website can double if well-crafted video content is of the experience and integrates into the customer journey. Having a well structured messaging strategy and a flow of creative content is the next big step for progressive brands. The use of video can increase conversion by 80%, so this has to be a priority.
Sovereign used social video to illustrate its revolutionary new health loyalty programme Healthy by Sovereign, and it has become the most successful piece of content it has ever created – achieving a 44% CTR on Facebook (22 x the average).
The content achieved national coverage in the media and generated a 53% increase in sales.
Content aggregation is an emerging trend
Sometimes the cost of creating content is prohibitive and when this happens there is strategic value in considering an aggregation platform that allows you to link your brand to any number of independent bloggers and vloggers within a central brand-owned content hub. This is especially useful when you wish to create an effective way for your brand to harness user-generated content like customer images and videos.
Chemistry's partner Shuttlerock has worked with Cathay Pacific in Australia to create www.ResidentoftheWorld.com.au. This enables the airline to harness content across the globe from established independent bloggers offering travel inspiration and tips to its customers in real time.
Content marketing works best when integrated into overall channel mix
Progressive brands understand that content marketing expertise is a valuable addition to all the other channels used to connect with customers. It enables a conversation to be created in a more relevant and authentic manner to a traditional corporatised brand message.
The challenge for brands is to organise themselves and make a commitment to the art and science of great content marketing:
Designing content that both attracts and holds an audience's attention and is aligned with a strategic purpose
Crafting memorable content around a customer experience, using the most appropriate format to convey the story
Ensuring that budgets permit investment in crafted video content
Ensuring there is a 50/50 split of investment in content creation AND measured distribution
That the content strategy is 100% aligned with the overall marketing strategy.
About Chemistry Interaction

Chemistry Interaction is one of NZ's most awarded integrated independent agencies, working with New Zealand's best-loved brands. We take the science of strategy, technology and data and mix it with the art of insight and creativity to create relevant, memorable, results-driven ideas for our clients.
Ref: www.mad-daily.com